Rapid Publishing Keywords

How to Find Profitable Keywords and Niches in 48 Hours or Less Even if You've Failed Before!
Kindle publisher "stumbles across" a simple yet effective method of finding keywords and niches quickly and easily!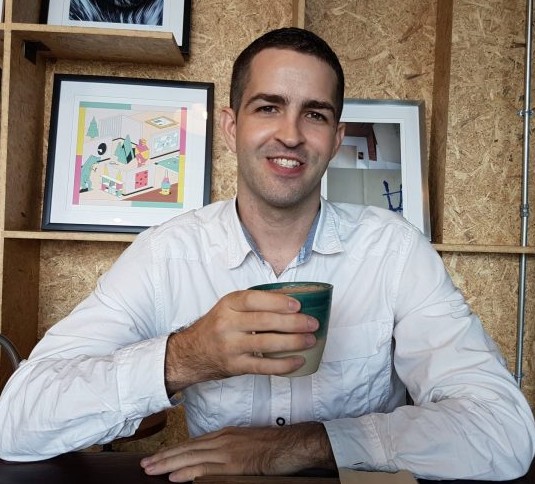 Keyword research was always difficult for me, I would spend hours and even days looking for keywords, that was until I simplified the process.
Hey everyone, I'm Michael and this photo is from when Kindle publishing was a lot easier.
Since that time it has become more competitive resulting in my royalties suffering. Bit by bit they slowly decreased and I desperately started seeking new keywords to publish books in.
I would search for hours upon hours sometimes even days.

That led me to come up with some mediocre keywords which didn't really help my situation.
I knew there had to be an easier way.
I continued on and felt as if I was constantly hitting my head against a brick wall.
Nothing was working!
It wasn't until I realized that I wasn't going deep enough to find keywords with very little competition.
That is when everything changed!
In a matter of days I went from finding ultra competitive keywords to keywords where I could compete with little to no effort.
This blew my mind and I knew I was onto something.
The first time I tried these steps it took me 2 days to find a 10 low competitive keywords.

I thought I should try it again.
I tried a different niche and lo and behold I found 8 keywords in just 24 hours.
I thought it was a fluke, so I tried it again and BOOM, same results!
I knew I was on to something.
Despite this there are some big reasons why I originally failed with keyword research and how you can make sure you don't make the same mistakes I did...
The 3 Reasons Why I Used To Fail with Keyword Research...

Mistake #1. I didn't choose one niche!

---
I was trying to publish books in more than one niche at once and that just overwhelmed me to the point that I took no action!

I didn't know which niche to focus on and which keywords I should start publishing in. This led me to waste 1,000's of hours on something so simple.
This is one of the reasons why I stopped publishing for so long!
Mistake #2. I Tried Too Many Shortcuts!
---
I was always looking for the quickest route to success, the hack or method which would give me that instant over night success.
Which ultimately led me to huge amount of wasted time which I should have been concentrating on specific principles which worked.
Mistake #3. I Didn't Know How To Find Less Competitive Keywords
---
I was publishing in keywords which had competition, this cause my books to rank for keywords but after time they would start to lose their first page ranking.
I tried to sustain them with AMS ads but it was a constant battle to get my books ahead of the competition
Here's what students had to say about the course.

"This course lays out the fundamentals of successful keyword research. If you follow Michael's process you will find it easy to discover profitable keywords in any niche"
- Ollie El-Gorr, United Kingdom - doubleyourkindlesales.com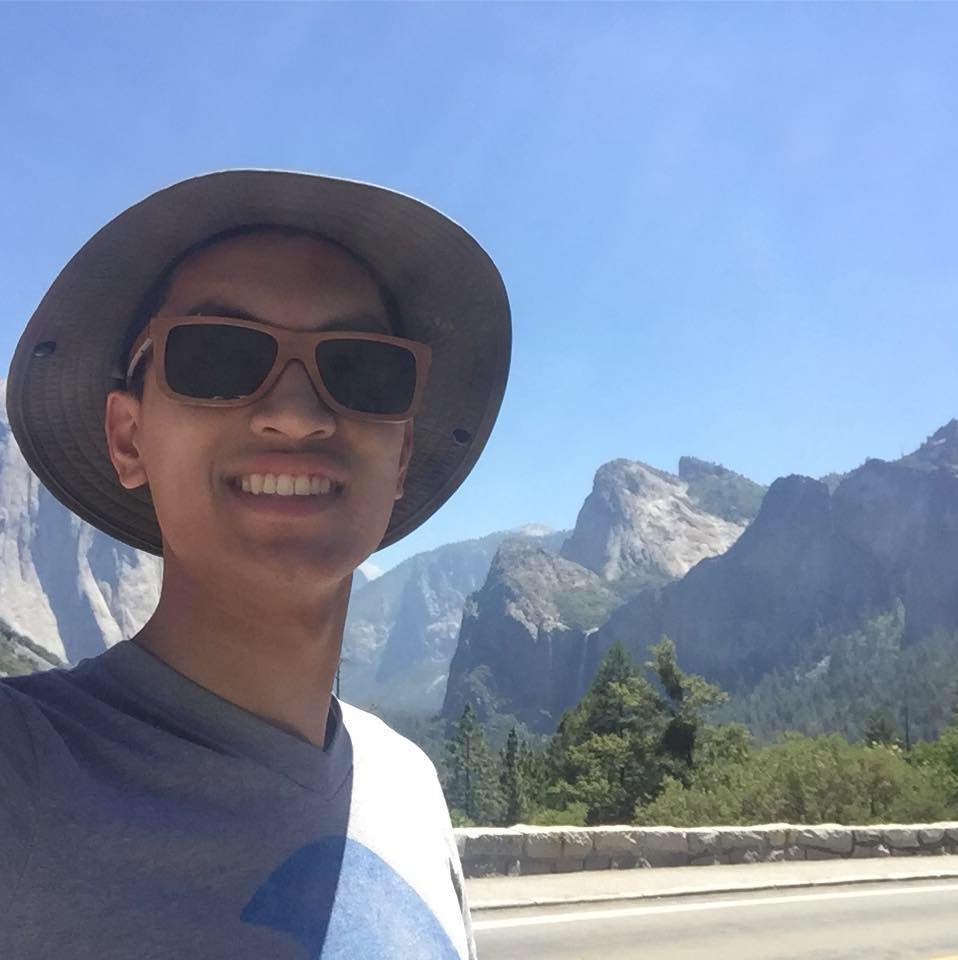 "Hey so I went through the course, and I wish I knew these things when I first started! The course is both simple, yet comprehensive enough to start finding profitable keywords in minutes after completing the course. Not only that, but there are lessons that also that teach long term strategies for success! A must have for all publishers."
- Alex Truong USA - 10K+ a Month Publisher
Introducing...
Rapid Publishing Keywords
---
The Ultimate Beginners Guide to Finding Keywords and Building your Niche in 48 Hours or Less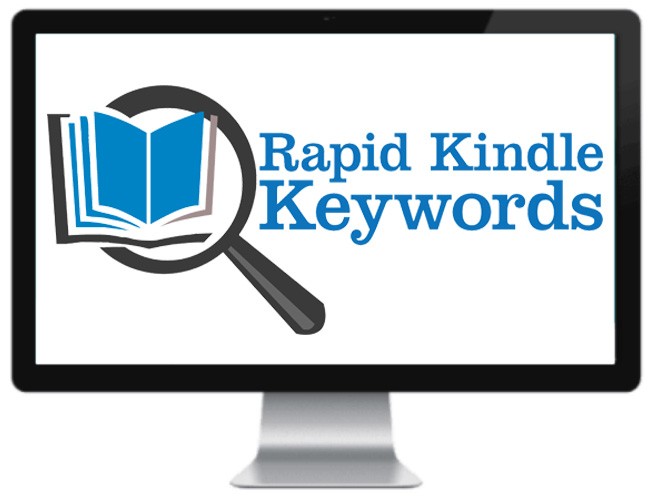 ALL-INCLUSIVE CURRICULUM ($197 VALUE)

---
10 Modules and Video Trainings That Will Simplify Everything!

Over 2+ hours of video walkthroughs and tutorials with a professional publisher!
Just sit back, watch, take notes, and learn everything a publisher needs to know about keyword and niche research.
With It, You Will Learn How to...

MASTER KEYWORD RESEARCH
---
Comprehensive keyword research training for newbies. I know how daunting keyword research can be. It was just over two years ago that I had to learn it too. This course covers everything from finding regular to low competition keywords easily while effectively assessing the profitability of every single one!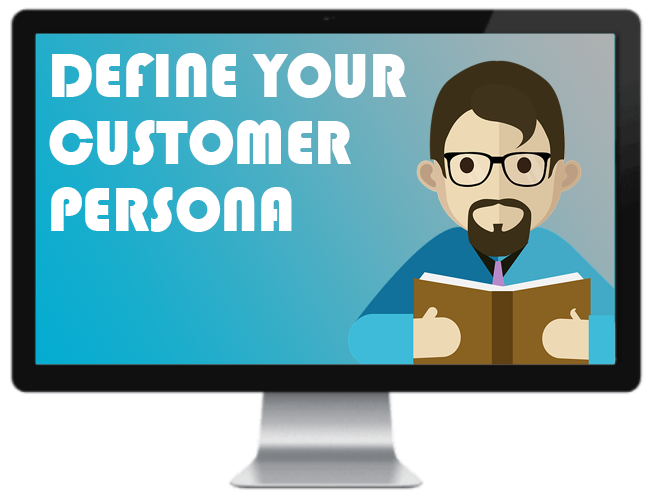 CREATE A CUSTOMER PERSONA
---
Learn how to create a customer persona to hyper target your customers, find the most relevant profitable keywords, and know exactly who you're selling to. I also teach you how to do highly targeted research which helps you discover more significant keywords!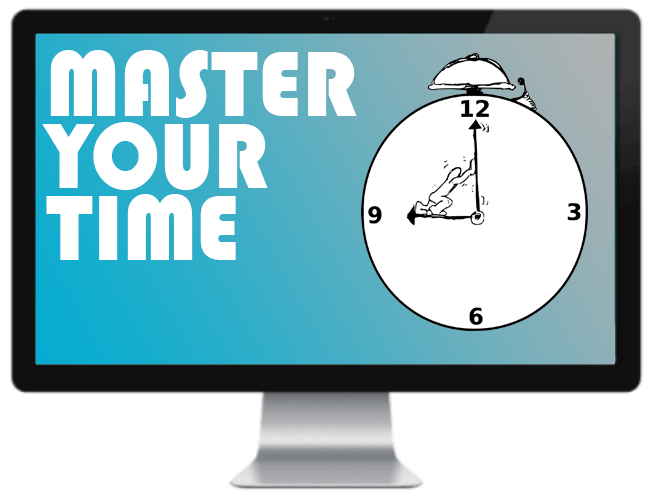 MASTER YOUR TIME
---
Discover how to efficiently maximize your time like an expert and concentrate so intensely that you'll feel like a Buddhist master meditating. Once you learn this technique you will be able to find keywords effortlessly.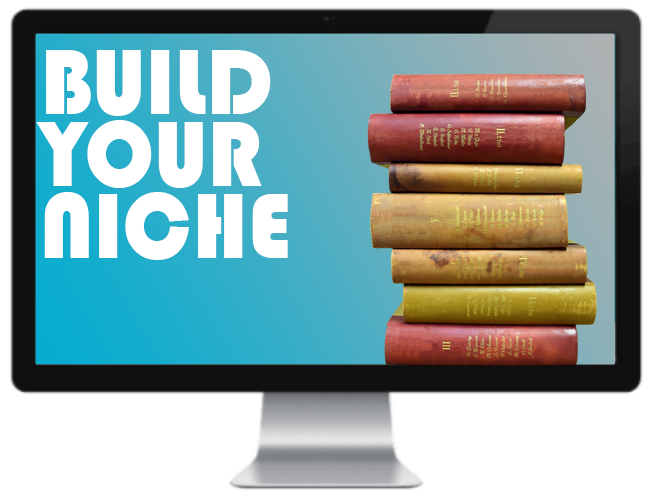 BUILD YOUR NICHE EFFICIENTLY
---
A niche is an incredibly powerful way to quickly create books which are all relevant to each other allowing you to sell more than one book. Learn how to create your niche which has many similar books and let your customer know your books are for them.
AND MUCH MUCH MORE!

Take a peek inside the course...

Course Curriculum
Introduction
Available in days
days after you enroll
How To Find Keywords Quickly
Available in days
days after you enroll
I Heard You Like Bonuses!
Everything you could possibly need to find your niche and keywords in the quickest possible time...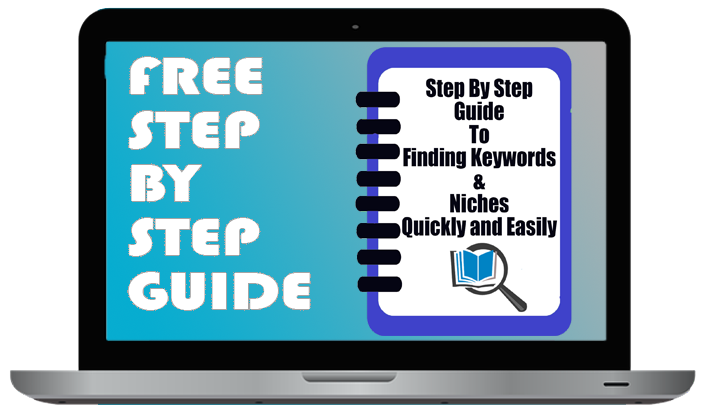 BONUS #1 FREE STEP BY STEP KEYWORD RESEARCH GUIDE ($97 Value)

---
The Exact Steps To Finding, Filtering and Completing Your Niche
Discover how to find keywords with this backup guide of every step in the process.
I understand sometimes you need words to finalize your understanding of something, this guide will solidify any pending questions you had.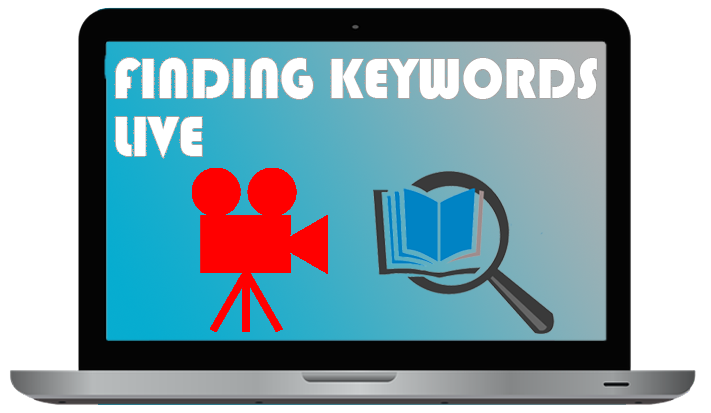 BONUS #2 FINDING KEYWORD LIVE ($47 Value)

---
Watch as I discover 140 keywords in just 25 minutes!
I show you exactly how you can quickly identify keywords that are relevant to your niche.
These world class techniques will change how you find keywords forever!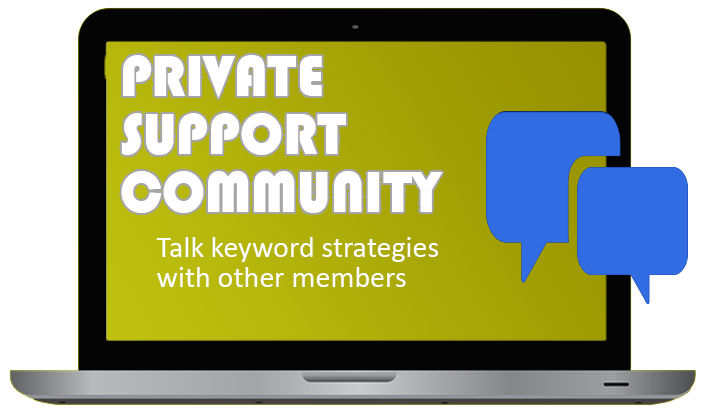 BONUS #3 PRIVATE SUPPORT COMMUNITY ($47/m Value)

---
Help, Feedback, and like Minded People in my Private Facebook Group!
In this group, you will be able to ask me questions about any lessons, get the latest updates, discuss techniques and strategies.
You can also talk with other members to get new ideas, develop your strategies, and get feedback anything you need!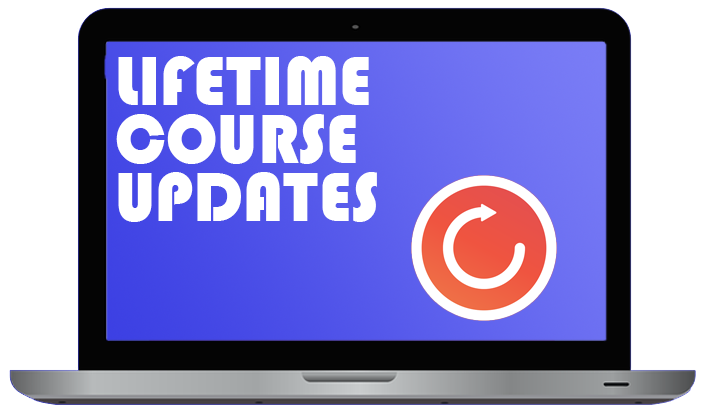 BONUS #4 LIFETIME ACCESS AND UPDATES!

---
As an active publisher I am consistently looking for new keywords to enter. Although the current techniques are highly effective already I'm always testing new methods to see which ones work the quickest and most effectively
I will update the course as needed with anything new that arises and help you overcome any hurdles that you come to.
Frequently Asked Questions
What if I've never published a book before?
This course is perfect for you, it will teach you the exact steps you need to take to find profitable keywords and niches.
What if I've been publishing for a while (1 year or more)?
It really depends, if you already have a profitable Kindle business, have your niche and know how to easily find keywords, no it won't be of much use. If you're still struggling to create your niche, find keywords then yes this course will give you the step by step solution to learn how to solidify that part of the process, this course will be a game changer for you. There is not a doubt in my mind!
Will this course help me publish books on Amazon?
No, it will not. This is solely to help you find your niche and keywords. I do recommend a course which will help you publish your books on Amazon.
Should I take Rapid Publishing Keywords before a traditional self publishing course?
Taking this course before starting a Kindle publishing course will put you leaps and bounds ahead of your competition. Kindle publishing courses usually teach a broad overview of niche and keyword research.
Will I need to purchase anything else once I get the course?
It depends on how quickly you want results. If you want to spend a few days working on this then there is nothing else you need to purchase! I do recommend 1 paid software for keyword research because of the time is actually SAVES you, but it's completely optional. Now, if you're interested in this software it will only cost $47. I have recommendations inside the course.
Does the couse cover non-fiction and fiction keyword research?
This course is specifically for non-fiction niches and keywords.
Can I find this information for free online?
Not really! Most online tutorials will show a generic way of finding keywords which will lead to some OK results. Yes, you can try hunt for this information on your own but you will spend hundreds if not thousands of hours like I did looking in the wrong places. This is the course I wish I had when I started out. It would have saved me so much time and headache. It's really painful to think about.
When does the course start and finish?
The course starts now and never ends! It is a completely self-paced online course - you decide when you start and when you finish.
How long do I have access to the course?
How does lifetime access sound? After enrolling, you have unlimited access to this course for as long as you like - across any and all devices you own.
Do you have transcripts available?
I have detailed outlines for most of the videos, but not full transcripts. The outlines will help you follow along and skip to the parts of the videos that you will benefit from the most. They're also great for taking notes!
What format is the content delivered in?
Video! You will have video instruction and step-by-step walkthroughs of every step you must take to have success. This is by far the best way to learn the material I provide - by me demonstrating exactly what I've done to successfully find keywords and niches.
Do you offer any refunds or guarantees?
Absolutely. If you go through the course, implement my strategies, and don't see any results, then you can email me within 30 days for a full refund. All I ask is that you provide evidence that you've put these methods into place to find your niche and keywords within it and that they have not worked for you. All refunds are subject to the terms of the full refund policy linked on the footer of this page.
Is my credit card secure?
Credit card security is extremely important to me. That's why I've partnered with Teachable to handle the billing and provide a secure socket layer, 128-bit encryption. Frankly, your credit card data is safer making an online purchase through our secure site than it is using it to pay for gas or buy food at a restaurant. So feel comfortable knowing your transaction is 100% completely protected from fraud. I also offer PayPal as a payment method as well!
Who is the publisher that is teaching this??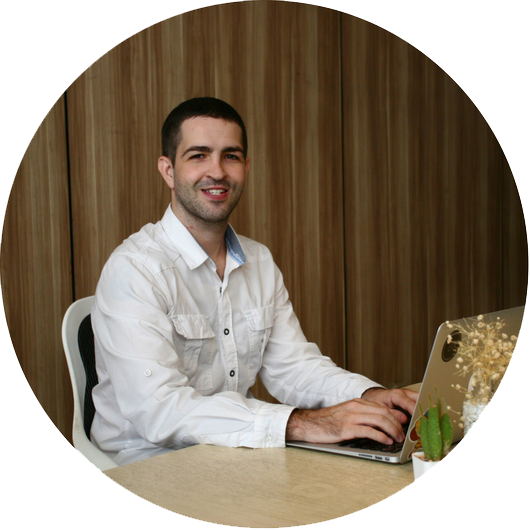 Michael Harbone, Founder, Fresh Belief
Hey there, Kindle publishers! My name is Michael and I own FreshBelief.com. I teach people just like you how to find keywords, turn them into a full niche and start publishing on books on Amazon.com.
With over 2 years of experience and thousands of dollars earned I've created a passive income machine that sells my books day and night.
Don't get me wrong...It took hard work and dedication, but you'll find that working on something you truly enjoy and know it can change your future exponentially Now it's your turn to experience the kind of success we have!
Let's find your keywords together!